Error:551 Sender address is not valid for your login

Example Screenshot with error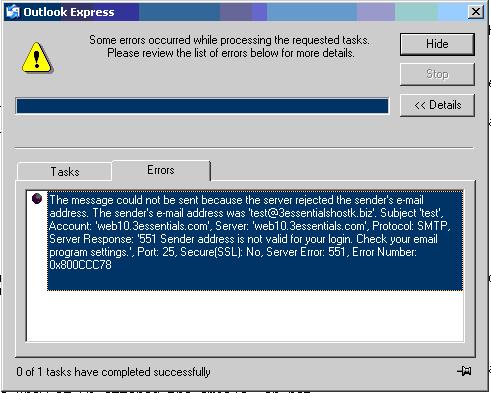 Symptoms:
This error occurs when you send a email using your 3Essentials hosting account
Cause:The cause of this error is when your email address in your mail client is set to something other than your login account. The email address and your login must be the same.
Resolution:
Configure your e-mail client to use the same email address as your login. Your login is always your full email address as configured in your control panel
1. Open Outlook Express (For Outlook scroll below)
2. Click Tools > Accounts
3. Select your mail account, and click properties
4. On the General Tab verify your e-mail address, this must be the same email address as the mail account you are trying to login to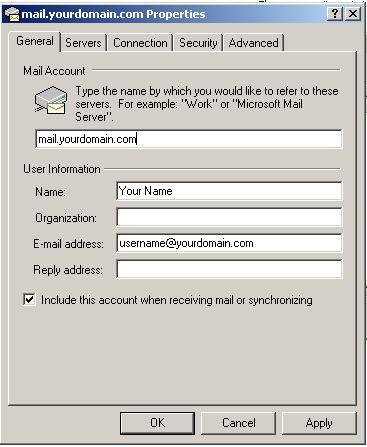 5. Click the Servers Tab (reference image below)

6. Make sure that your account name is the correct mail account you're trying to login to. Your account name is the full email address, and must be what is entered in step 4. They must be identical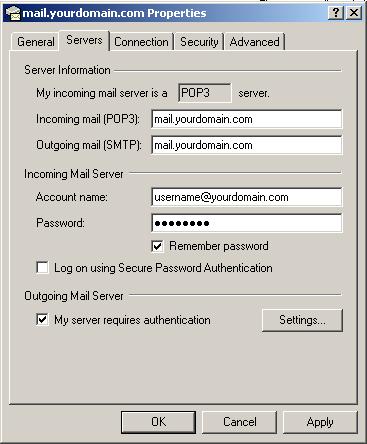 Click Ok.
You should now be able to send and receive email.
Resolution for Outlook:
1. Click Tools > Email Accounts
2. Select View or Change Existing E-Mail Accounts
3. Click Next
4. Select Your Email Account and Click the Change Button
5. Make sure your username is correct, and set your E-Mail address to the same as your User name. (reference Image)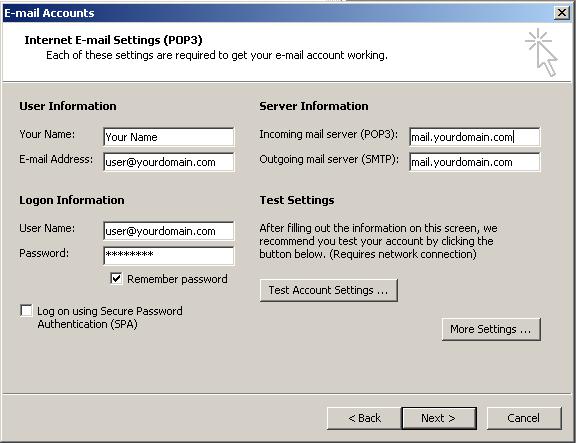 6. Click Next and Then Finish
You should now be able to send email.